The Zone is OUT NOW!
April 19, 2021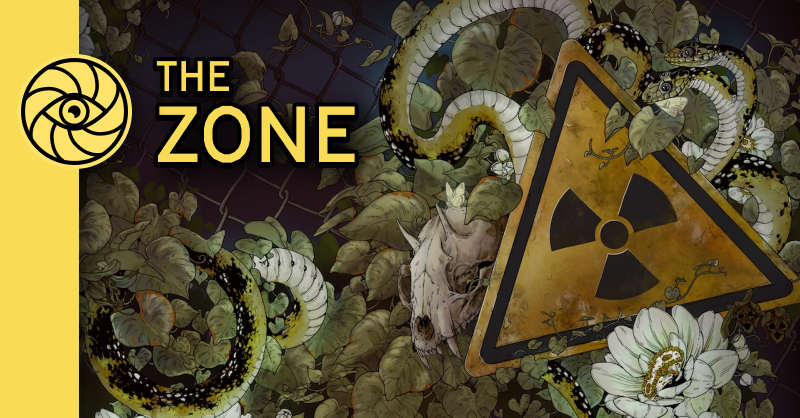 It's time! Come play the new weird world of The Zone.
☢️ #TheZoneRpg is OUT NOW! ☢️

3 years, 100+ playtesters, a physical version & epic rebuild into a zero-prep free virtual tabletop

Play to lose new-weird-horror where all will mutate, & only ONE will survive!

My magical-horror-friends, come play!https://t.co/ryXNlb7Dqb

— Raph D'Amico (@raphdamico) April 18, 2021
Launch Event
We had a fantastic launch event in Discord, with great turnout! (By the way, you can join the Discord server too to meet other Zone fans and get work in progress updates as I keep improving the game!)
Five expeditions launched at the same time and brought back deeply weird and wonderful stories.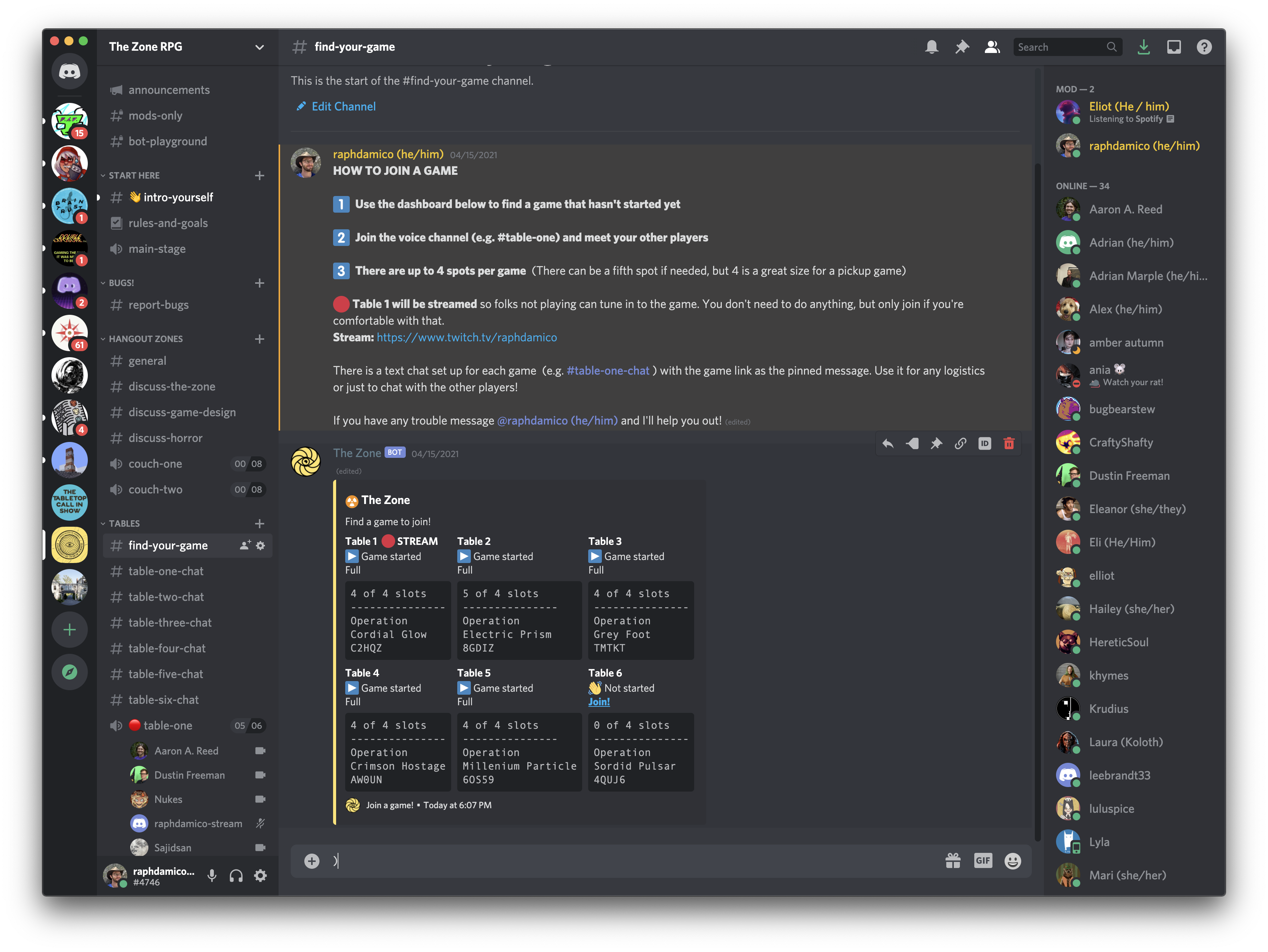 Did you check out the stream? It gave me chills…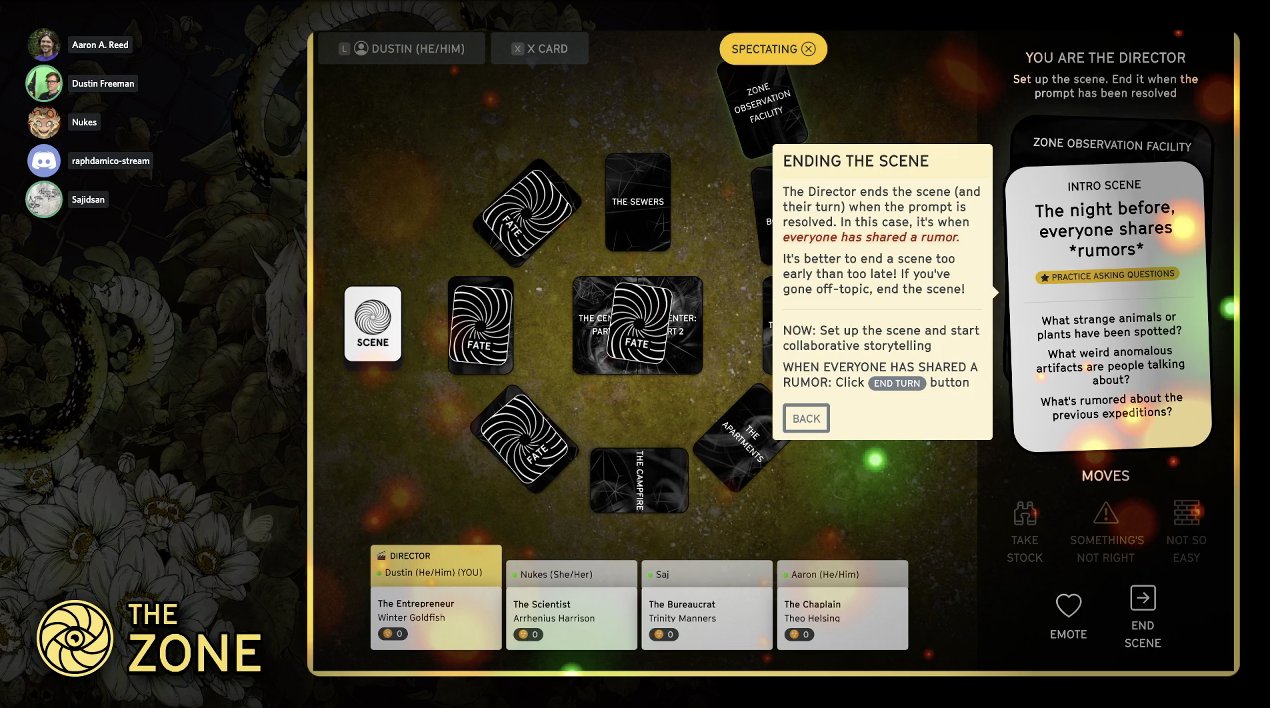 The survivors made their wishes. The Zone (or, I should say, the players who had become one with it) judged those wishes.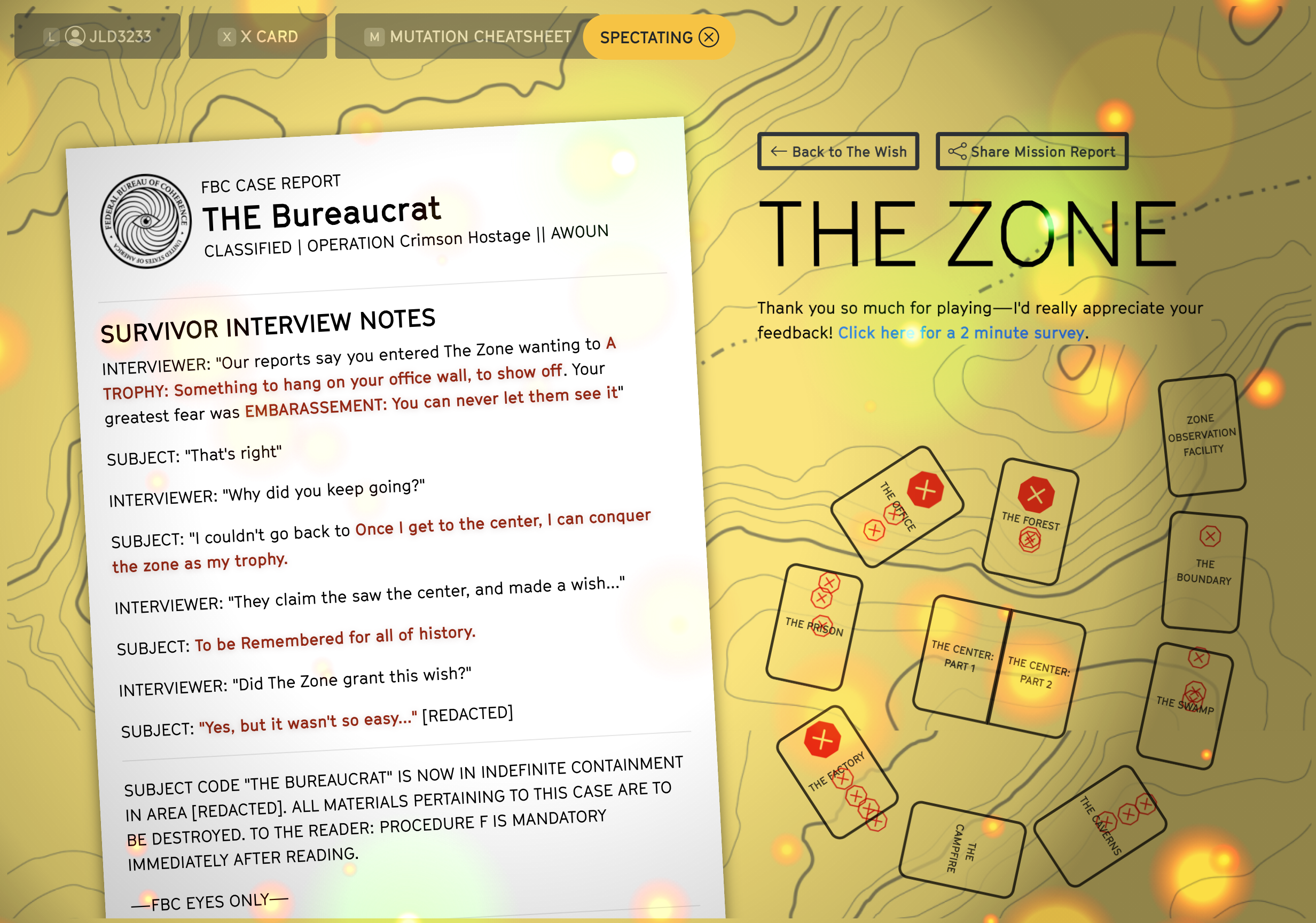 Nobody comes out of The Zone unscathed ;)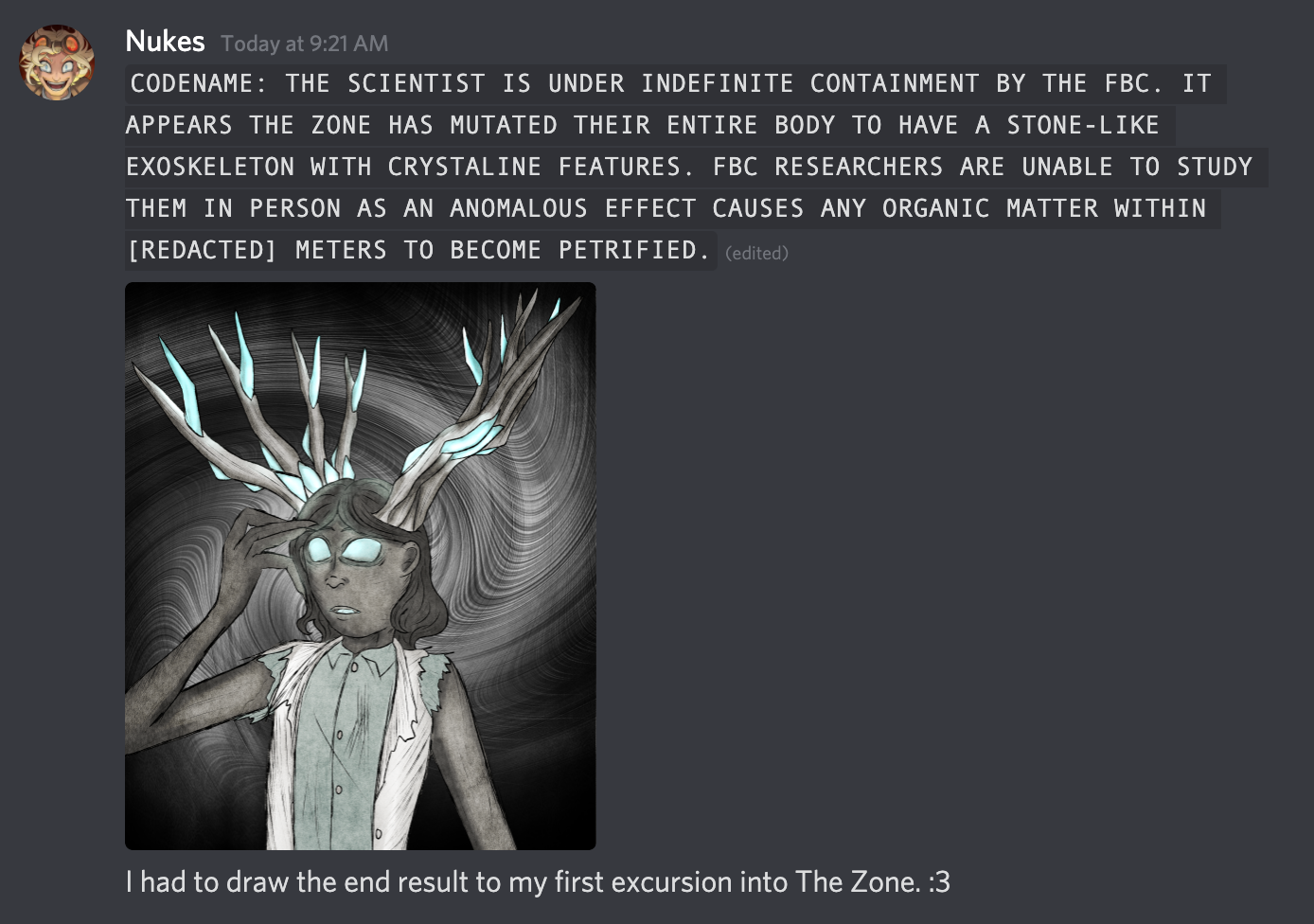 It was my first time running a virtual event like this. I learned a lot about setting up Discord, event agendas, reminder emails, and the like. I also went a little off the deep end and wrote a bot to make it as easy as possible to find and join games. I couldn't have done it without the community management genius of Eliot Miller, who I credit with the entire structure of the event.
Come play!
I'm so excited to finally have The Zone be out there and playable by all. I've worked hard to create a GM-less experience that is truly zero prep, that runs itself and teaches you all the rules as you go. I hope this can be a gateway to weird magical realist storytelling for you and your friends, and that you'll have countless weird and wonderful expeditions!
Just an exceptional game. My fav play experience from big bad con 2019 now converted for remote play in a custom interface that teaches everyone as you go! Like a jackbox room where you mutate and tell a gorgeous horrifying tale! And it's freaking FREE!! You gotta try it out https://t.co/cdF0RQRFM0

— World Champ Game Co. (@WCgameco) April 19, 2021
I hope you'll share your stories with me via email, Twitter, or in the Discord. The journey is just beginning ☣️
---
You've reached the end, my friend. Sign up to get the next one right in your inbox