The (digital) tabletop storygame of magical realism, mutant weirdness, and collaborative self-destruction. Play Now!
Join the Discord
How much of yourself will you give to The Zone, in exchange for your obsession?
Your minds and bodies will mutate. Only one will make it to the Center. The rest will become one with The Zone.
2-5 players choose characters, co-create the locations, and together tell the story of their journey to the center of THE ZONE. Over 2-3 hours you will describe the wonders and horrors found inside, the grisly (or sublime) fates of all but one of your characters, and the ultimate nature of THE ZONE itself.
The Zone is playable now!
Online, in your browser
Zero prep, great for beginners
Everything you need will be taught by the game itself. It's GM-less, and you will collaboratively share the load, with a philosophy of "play to lose" where "winning" means telling the best tragic story. My goal was to try to make creating a great story as simple and accessible as possible.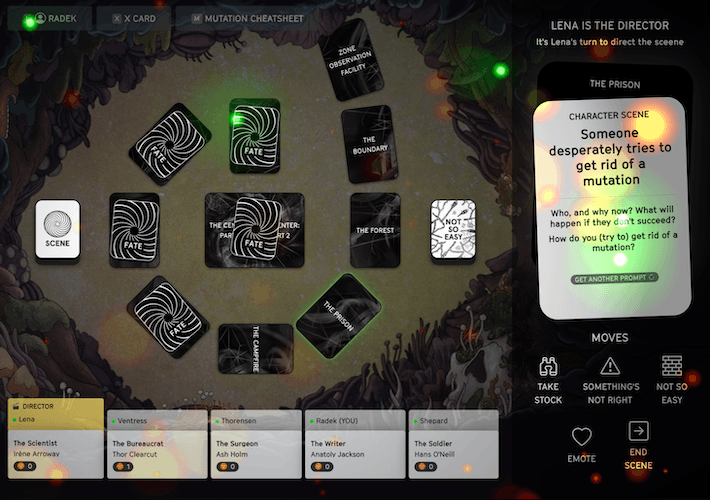 The vibe is hanging out with friends around a campfire, trying to creep each other out with the darkest and most uncanny stories you can think of…
Designed for the tabletop, adapted to online
The Zone started as a tabletop game, but with everything moving online in 2020 I decided to adapt from scratch to an online experience. If you're curious you can read more about the journey on the blog below! I still plan to bring it to the physical tabletop eventually, when it's safe to gather again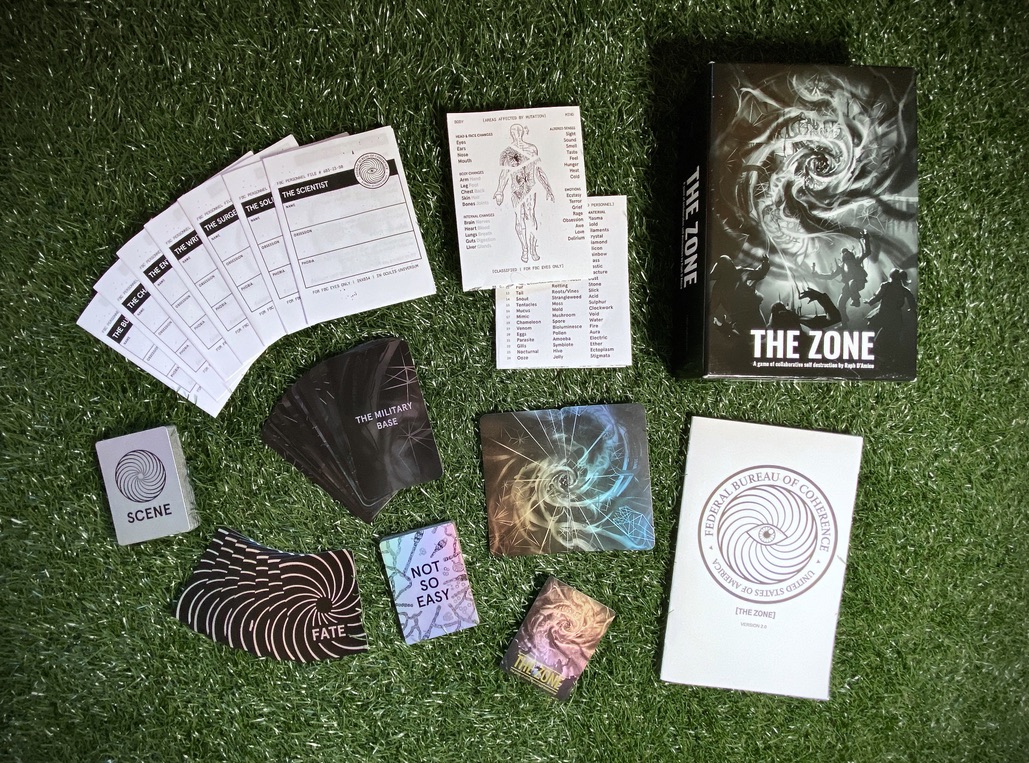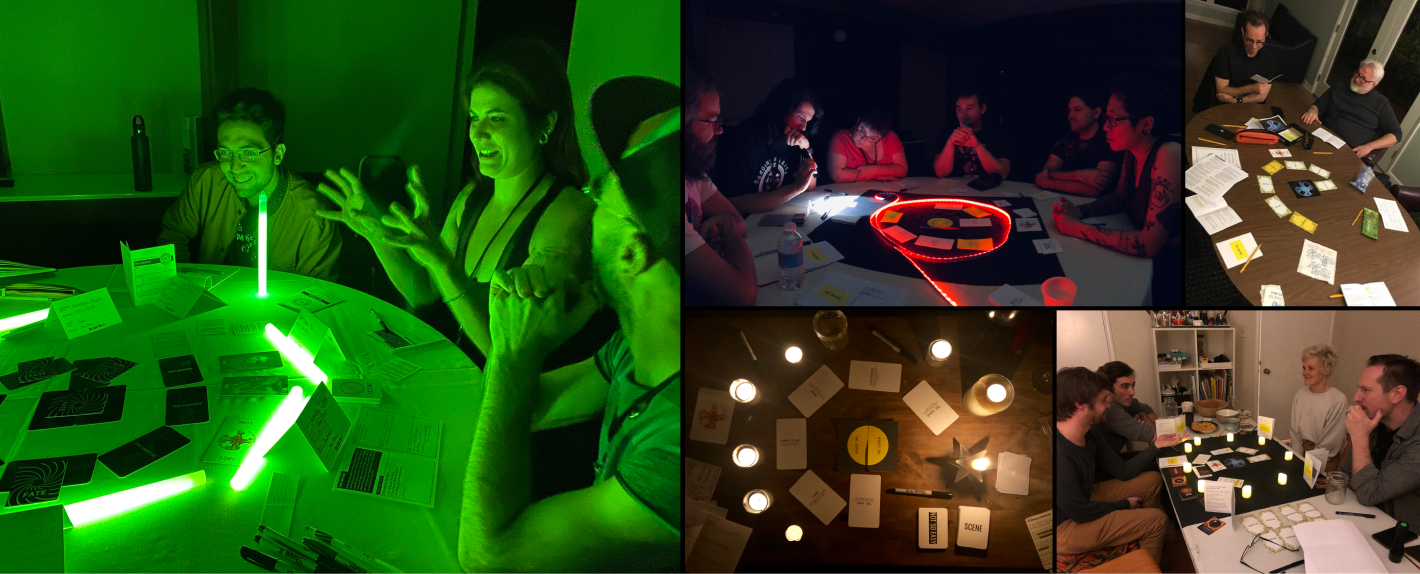 Inspiration
THE ZONE is inspired by classic books and movies like Jeff VanderMeer's novel Annihilation, Alex Garland's movie adaptation, Arkady and Boris Strugatsky's novel Roadside Picnic, Andrei Tarkovsky's film Stalker, the S.T.A.L.K.E.R. series of games, H.P. Lovecraft's short story "The Color Out Of Space", and every horror game where a group of unlucky souls go into a place they can't possibly understand and end up picked off one by one 😉. I love these strange places, and hope this game will help you explore them with me.
Get updates on THE ZONE
Be the first to hear about the Kickstarter!
Love for The Zone
BLOG