2019.52 | 2020.1: End of year recap
January 7, 2020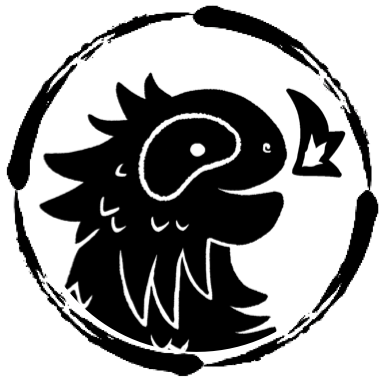 Hello friends,
It's been quite a year! A challenging year, in fact, featuring burnout, chronic pain, healing, deep friendship, and quite a few games! I released several, won an award, and am pretty psyched to say that The Zone is almost ready! On to the update.
The Zone (ghostly noises 👻)
Before we go any further, check out the gorgeous cover artwork by Veronique Meignaud.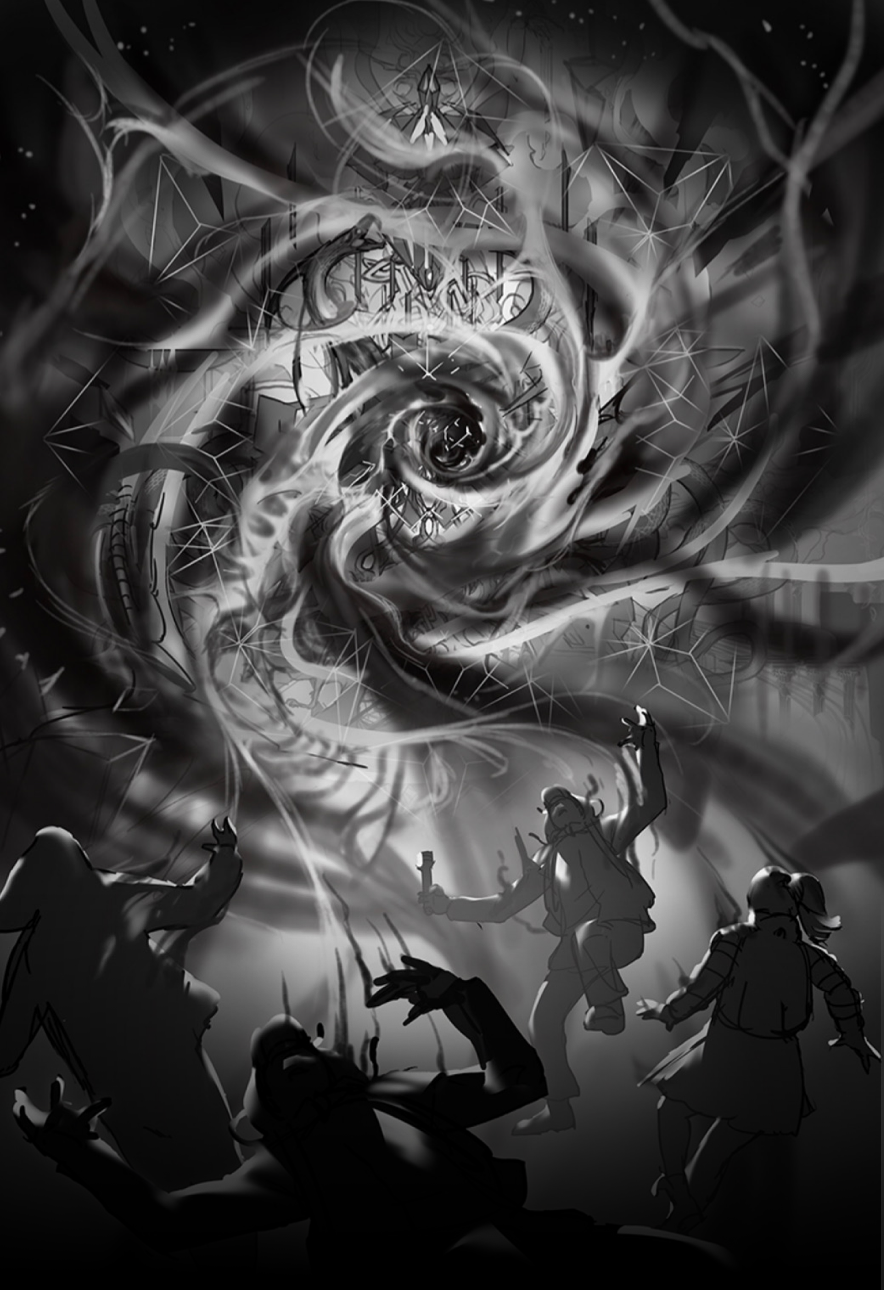 I'll talk about this more in a future blog post, but I'll just say here that I wanted a piece that would capture the metaphorical Hadean descent into annihilation of the game. Tremendously grateful to have had had a chance to work with her!
The game itself has been enormously refined in the last year, with quite a few in-person and blind playtests. It's just about feature complete.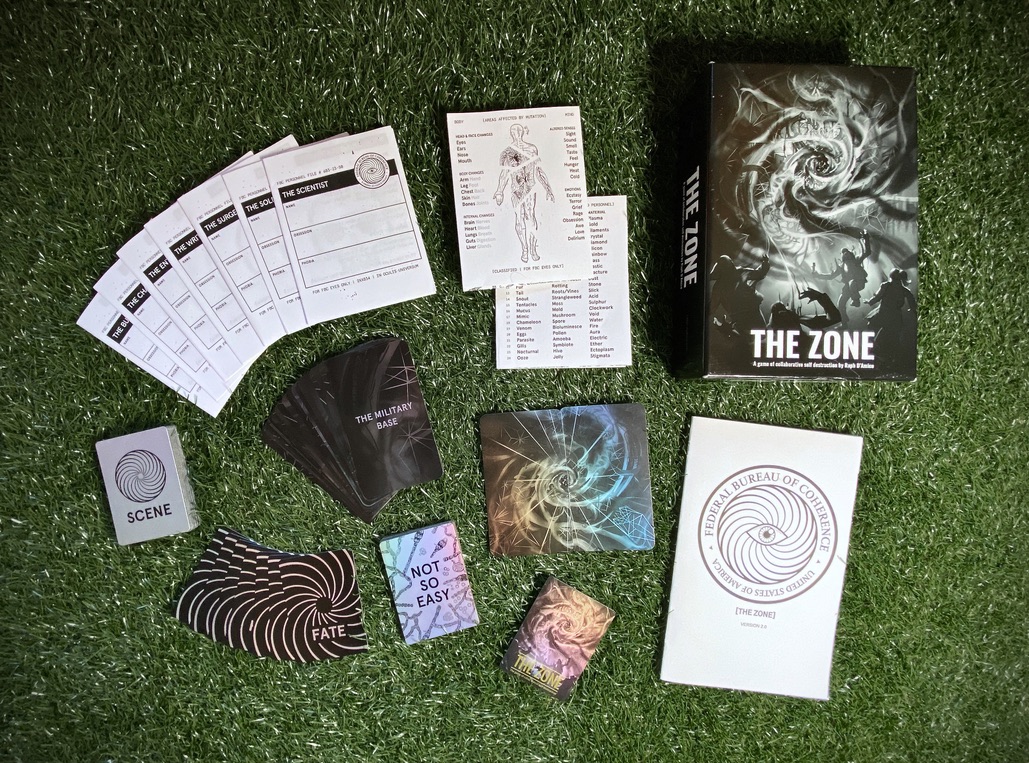 Most fun was bringing it to Big Bad Con with a couple of dozen large sized glowsticks, which I've decided are the absolutely definitive way to play!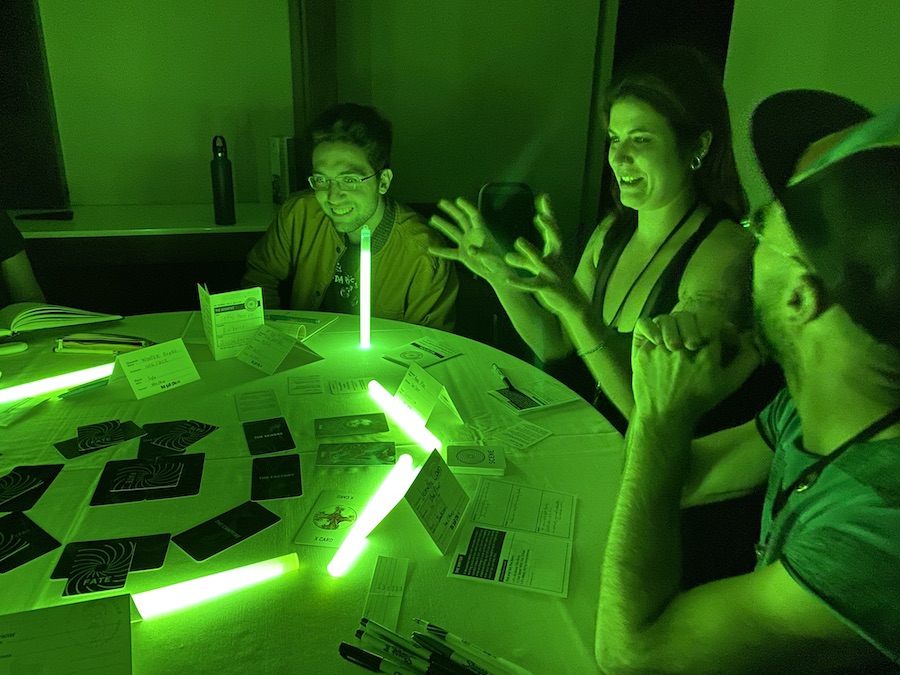 I'm starting to hone in on the layout and details. For example, check out the rainbow shimmer I'm hoping to have for the card finish. When you hold these choices I want you to feel the color out of space ;)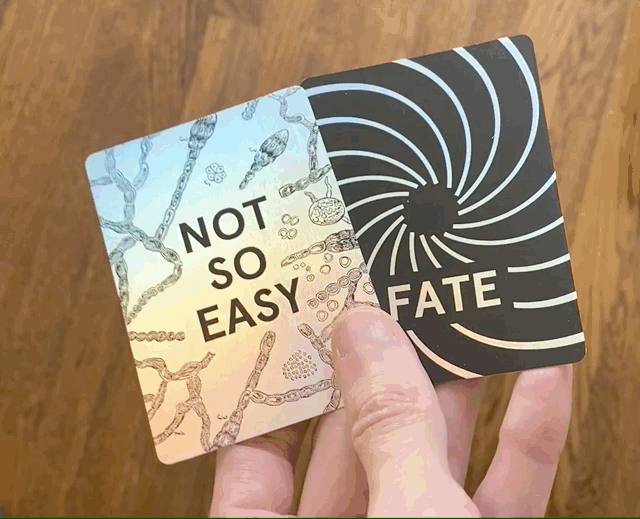 The plan is to have it in your hands sometime this year. Stay tuned for more announcements!
The Laughing Kaiju Weekly
Game design is as much about mechanics, UX, and figuring out the right weight of paper stock as it is about social science, psychology, and anthropology.
I started writing The Laughing Kaiju Weekly back in November so I'd have a weekly space to explore these topics and amplify other voices in the community. It's been wide ranging, just like the design process. Previous topics have included:
If that sounds like something you'd like to receive in your email, sign up here.
Golden Cobra!
I won two Golden Cobra awards this year for my game: "They Say You Should Talk To Your Plants", a weird meditation on how living things, even those as immobile as plants, help you stay alive too. I'm really proud of it!
Dungeon Court
A hack of Jason Morningstar's Ghost Court, a party game featuring fantasy monsters and heroes pleading their cases, which me and Randy Lubin designed for Roguelike Celebration. The players brought the room to tears of laughter. Watch it here!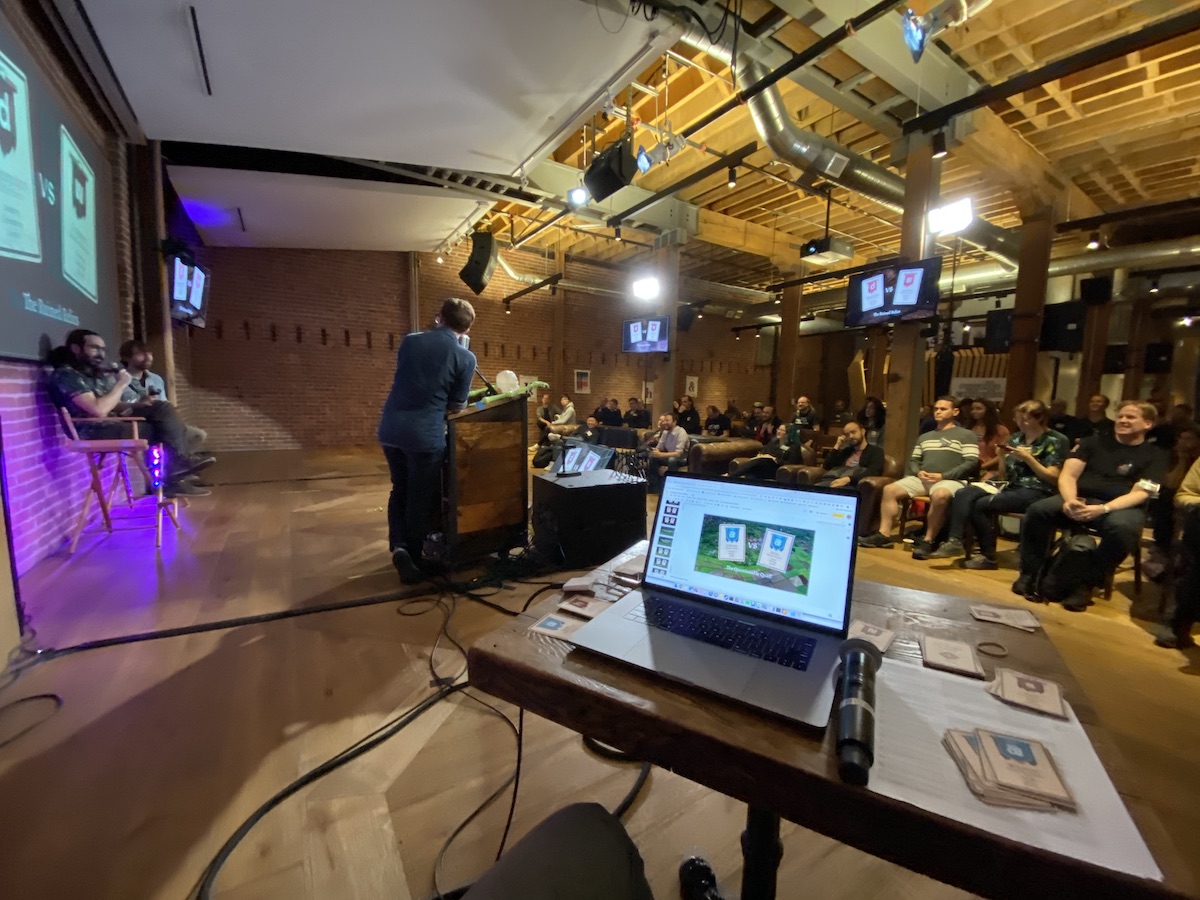 Other stuff
I entered the Sad Mech Jam with a game of ancestral mechs called: "Your Ancestors Are Watching". It was indeed sad.
I made a wallet sized book of tiny storygames to play on first dates.
Prototyped quite a few other games. I'm particularly excited about this idea of a backward storytelling and insurance inspection (yep) game. Stay tuned

Worked with Autumn Haynes on a logo for the eponymous Laughing Kaiju and she knocked it out of the park (you can see it right at the top of this post.) I love this little guy and Autumn was a pleasure to work with!
Looking into 2020
Last year was extremely challenging for me, but also a great teacher. Health and chronic pain remind you what's truly important: friendship, support, play, love, the taste of a shared meal, caring for your body. It's no surprise to me that I made a game about self-care; or that my most beloved project is a game about self-destruction (ego death?).
It's terribly easy to ignore these things until it's too late, and if there's one thing I've learned is that love and connection are not an academic pursuit. Which is why I'll absolutely be doing a detailed academic investigation of them over the next year in both game design and the weekly update 😅
Ha.
Seriously, though. The founding principle of everything I do—and the reason you should join me on this journey if this is something you dig too—is that games are the playground of human connection, in all its forms, deep, shallow, with hundreds of people, or just two.
I'll say it again: games are the playground of human connection. Game design is the laboratory—or perhaps the garden—of the very same thing.
Everything I do ultimately comes back to this. I hope to live by it. And I also hope to create by it in 2020.
Hope you'll come along for the ride with me 🙏
---
You've reached the end, my friend. Sign up to get the next one right in your inbox