🌀️ KICKSTARTING SEP 27 🌀
The tabletop storygame of surreal horror.
Mutate your friends, play-to-lose, and have a spooky time in the dark. 1-6 players. 2-3 hours.
PRE-ORDER NOW!
🌀️ JOIN 3,461 KICKSTARTER BACKERS 🌀
PLAY RIGHT NOW, ONLINE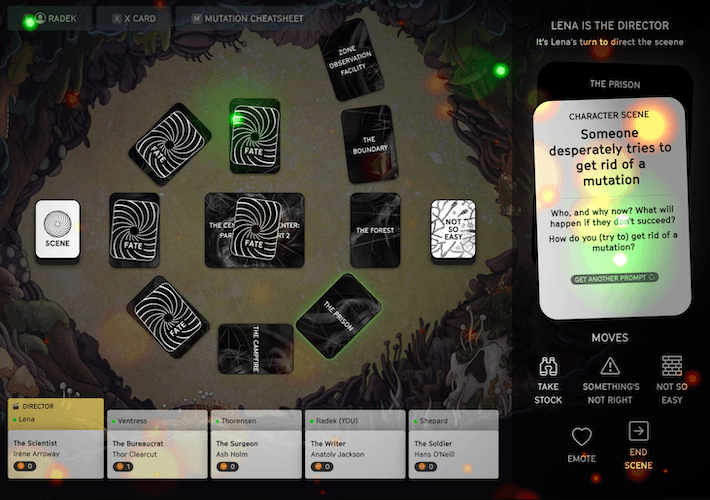 Don't wait until the Kickstarter. You can play the digital version for free with your friends! Got questions? Join the community!
PLAY ONLINE (FREE)
🤖 JOIN DISCORD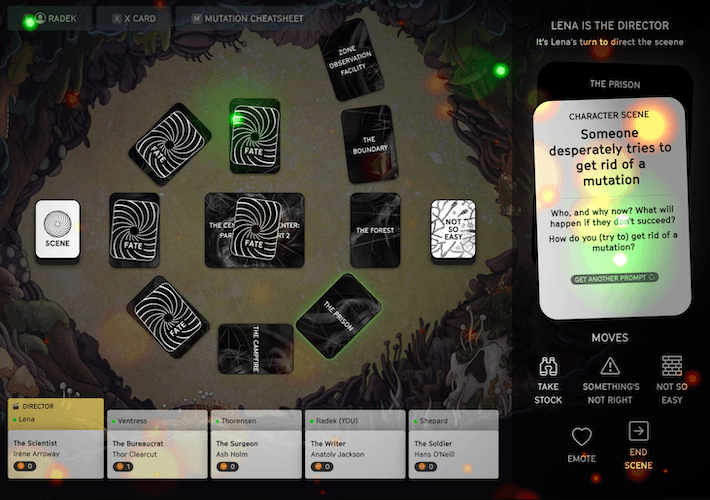 5 REASONS TO PLAY THE ZONE
You get to make your own horrors. You and your friends will be telling stories in the vein of Annihilation, Stalker, Roadside Picnic, Uzumaki, and the SCP Foundation. See more influences
Zero preparation. You can play it out of the box without having to read anything beforehand. Perfect for that unexpected evening when someone can't make it to your regular campaign.
It's different each time. Each Zone is a unique surreal place co-created from characters' Obsessions & Phobias
Stats don't matter here. Predefined fates free up pure, horrible, creativity. It's freeing to not have to try to win.
It's a spooky time in the dark. Everything about THE ZONE is designed to be playable in the dark, like a spooky tarot reading or sitting around a campfire.
TELL ME MORE
A GAME IS NOTHING WITHOUT ITS PLAYERS 🙌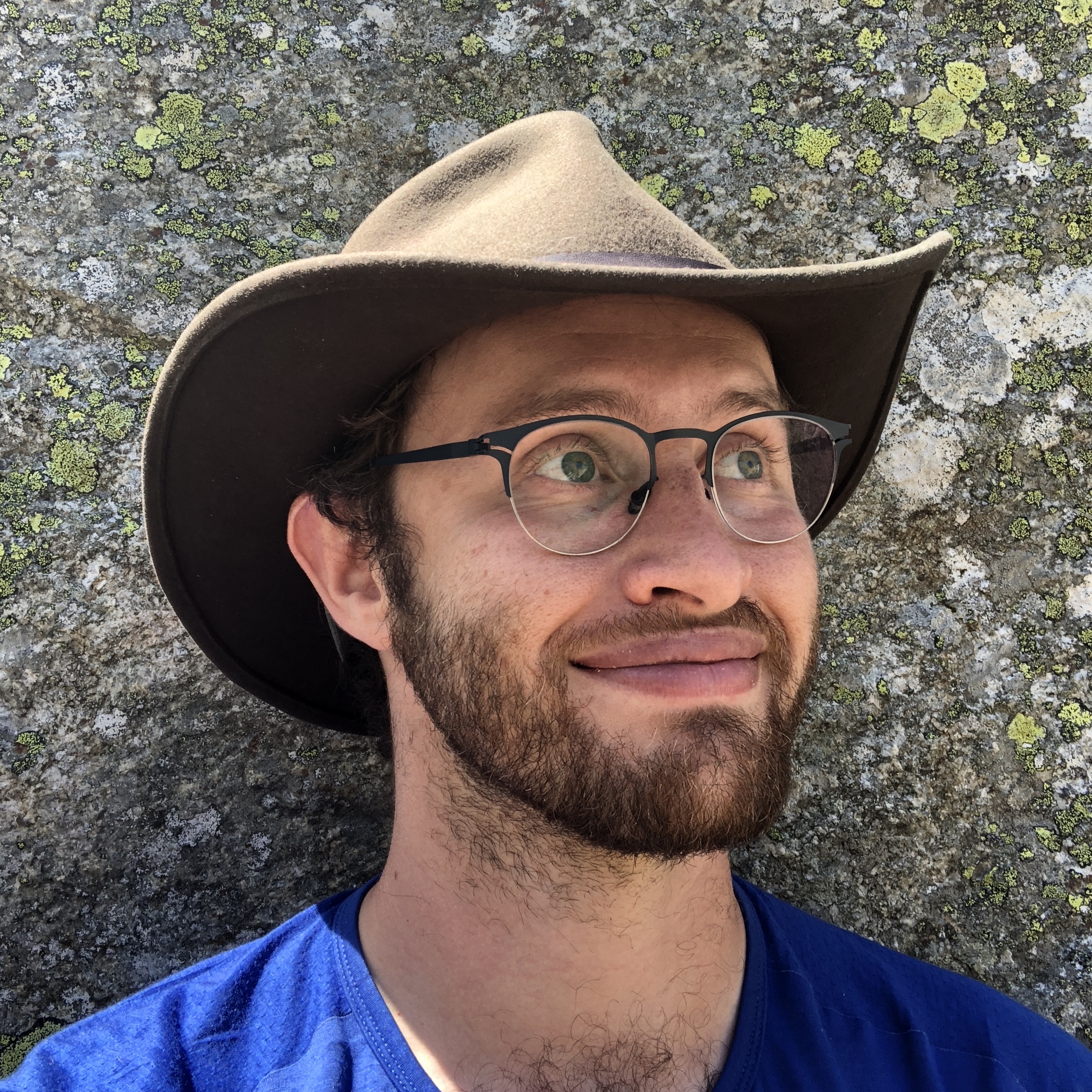 "Heya! I'm Raph. I started working on THE ZONE in 2018, after seeing a double bill of Annihilation (3rd time!) and Stalker. I love Zones! I can't get enough of the idea of a place that becomes your deepest phobias & obsessions to show you what you need to see. That idea has gotten me through some tough times."
"If this sounds up your alley, sign up to follow the journey and get notified when the Kickstarter launches!"
Get notified when the Kickstarter launches
LOVE FOR THE ZONE